Beard Grooming is the Part of your Personality, and the beard is something which makes personality more prominent.
If you have a beard, then you must take care of it. Beard is your first impression when you meet someone face to face. There are simple steps to groom your beard, in this article, we are going to address ways to keep your beard soft, straighten and groomed in natural ways. We will tell you everything which will help you maintain your beard in the best and natural way.
Wash Your Beard
Beard is the facial Hairs like anyone also have on head. So if you want to keep the beard in good way keep Shampoo your beard and wash it regularly, It's not only about your beard it's about your face and under the beard, you have skin that needs to be clean and clear So, nothing wrong goes to your Skint. 
In Early Stages of beard growth, mostly have itching, it's good practice to wash it regularly with good shampoo and scrub it most at least once a week.
Moisturize Beard Hairs ( Oiling Yeard )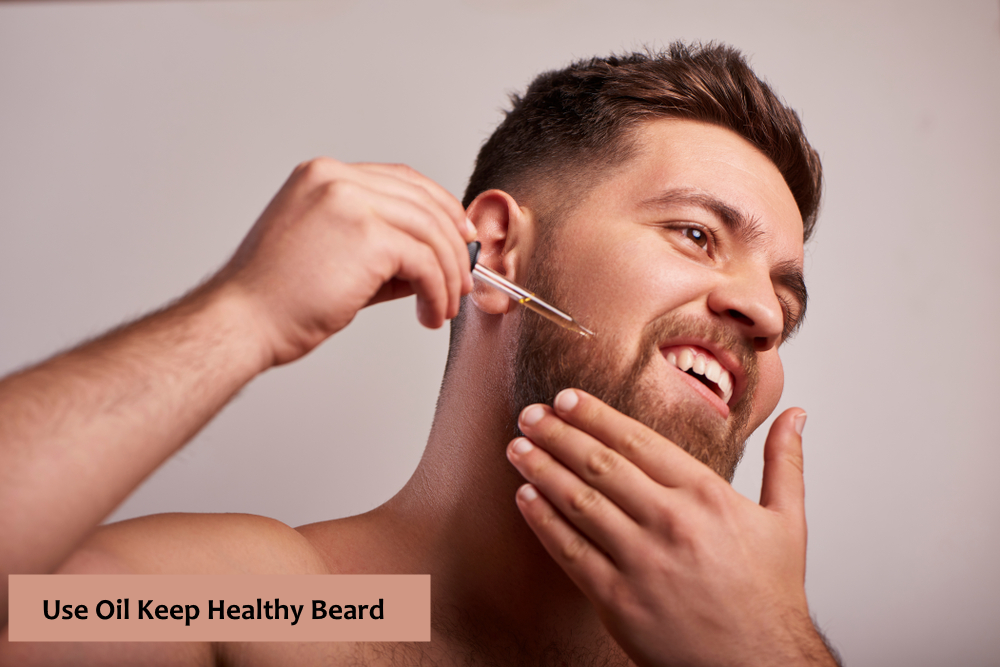 Make sure to apply any good oil to moisturize your beard. It will make your beard hair healthy. Moisturizers also do good for your face skin. Keep Moisturize your beard, and it will keep it healthy.
Moisturizer can be of any type of Oils, which have a combination of organic oils. Its depend on your hairs which oil ingredients suit you most, it could be included with any natural oil like coconut oil, Almond oil, Castor oil, etc. 
I want to mention here if you are looking for Beard Oil which not be greasy and gives cleaner look, We recommend you the Bossman Beard Oil, Its Jelly oil which not let your beard look so oily and meantime give you longer shine and straightening look. 
Some brands of beard oil may contain added vitamins or nutrients such as vitamin E. This moisturization prevents general itchiness and irritation of the skin below the beard.
Best Beard Oils for 2022
I am mentioning Best oils for beard in 2022, below you can choose from those as well, All recommendations are our expert choice and give you the best results to grow and make your Beard Looks Great! 
Viking Revolution Beard Oil Conditioner
Viking, Offering many cool beard products. I have reviewed beard balm of Viking as well, which is as well a great product to have. It's all about preferences if you compare beard balm with beard oil both are good products but beard oil are for evergreen use because its not holding beard, Its good if you want to nourish and moisturize beard. 
Vkinig Revolution Beard oil have Argan & Jojoba in it which gives your beard a power to grow more rapidly and fully. Argan oil is the best thing for beard growth, and I found this Oil ingredient in Viking Beard Oil which makes it superior to other oils. 
It as well help to remove itching in beard, and make your beard smoother and softer.
Argan & Jojoba is best to fight with dandruff, So its Plus Plus if you use this beard Oil. Price is higher than other brands but still worth it
Key Features:
Natural Ingredients : Including Argan & Jojoba

Unscented Beard Oil

Anti Dandruff

Increase Beard Growth
Honest Amish – Classic Beard Oil
Honest Amish as well very known name in beard product industry, they are offering the best quality products. Honest Amish as well have different version of Beard oils but this classic one is best, its have basics which make it useful for every type of beard hair.
It's a mash of  Virgin Argan, Golden Jojoba and 6 More Premium Hydrating Oils, which make it best for your beard growth, fighting with dandruff and for conditioning. It has very mild smell, and not much scented. so you can use it in your daily routine.
I suggest that you must try as well honest Amish beard balm, It's as well great product and best pick for me in beard balms.
Key Features:
Cures dandruff

Tames beard

Softens beard hairs

Smells great (like clove and licorice)

Helps with styling your beard
Wild Willies Beard Oil for Men
(10 Natural Conditioner Ingredients & Organic Essential Oils)
Wild Willies have very good products for beard already have reviewed its beard balm and that as well great.
It has a natural ingredient, really moisturizing the beard without making it greasy too much. It has no smell, so if you have any allergy with the scent then it's really your thing.
Wild Willies Beard oil, gives the boost to grow the beard hairs naturally and make them smoother & healthier more. I really recommend you to try this once lots of already using it. Its USA Made Hand crafted Oil which makes it really awesome and unique as well. It is my 3rd pick for sure, if you want to try something else then the Amish & Viking give it a try and you are going to be disappointed.
Key Features:
Help to Grow Facial Hairs Softer

Moisturizer Beard Hairs

Reduce itching and simulates the Follicles to increase growth of the beard

Relax your skin by moisturizing and reducing itching of Beard

Unscented
Beard Oil by Mountaineer Brand
(Scented with Cedarwood and Fir Needle)
Mountaineer beard oil, is the best scented beard oil, if you want to have any beard oil which have pleasant smell all they day. Then this beard oil is best amongst those. 
Mountaineer beard oil as well have all natural ingredients, and the best bland of Grapeseed Oil, Almond Oil, Castor Oil, Cedarwood Oil, Fir Needle Oil, Eucalyptus Leaf Oil.
Almond oil has Vitamin E, sweet almond oil keeps your skin cells healthy, protects your skin from UV radiation damage, and helps your skin look smooth, soft, and free of fine lines. The fatty acids help your skin retain moisture and can heal chapped and irritated skin. Plus, vitamin A can help reduce acne. [1]
Key Features:
Protect skin from UV Radiation

Moisturizer Facial Hairs

Reduce Acne

Relax your skin by moisturizing and reducing itching of Beard
Blackstone Naturals Sandalwood Beard Oil Kit
If you are looking for the best beard kit, which has every essential thing like Oil, with Comb then Blackstone is the best choice for Canadians. 
It is one of the best products I have used and loved while in Canada. This one has all the essential oils like Argan Oil, Jojoba Oil, Vitamin E Oil, Chamomile Oil and Sandalwood Oil, and as well its not as greasy much. If you are looking for any good beard oil in Canada, then go with it and it will not gonna disappoint you.
The Gentlemen's Premium Beard Oil
Gentlemen's Beard Oil is fragrance free beard oil, if you don't like beard oils smell or have some kind of allergy then this bear oil would be the best choice for you. Beard Oils are most important thing if you want to have health beard. 
It's not only about growing a beard, it's all about having a great beard with good shape and nicer look. Gentlemen's Beard Oil is Handcrafted natural ingredient beard oil, which make it a bit expensive but i believe me they deserve this price. It's also rated by thousands of reviews, and still maintaining excellent rating of 4.4. 
Key Features:
Fragrance Free Oil

15 ml / 30 ml available

Natural Ingredients : Including Primrose Oil, Pure JoJoba Oil, and Vitamin E 

Protecting from UV light rays and oxidation
Prophet PREMIUM Unscented Beard Oil
Prophet Beard Products are more expensive than the other beard oils, but they make it unique by adding different ingredients for your beard to grow and have hold.
Its have Vitamin E, Aloe Vera, Jojoba and Chamomile, these all are the best things for your beard hairs. I found this product very helpful if have bushy beard hairs. It gives your beard a strength, and make those more smoother. I am not a big fan but it have more than 2k reviews and most reviews are positive. its depends on you, check it on amazon if you want this ingredients in your beard oil then you can go with this.
Key Features:
Ingredients Vitamin E, Aloe Vera, Jojoba and Chamomile,

Tames beard

Less Greasy

Help in growth of hair

Recover Patchy Areas
Cremo Revitalizing Beard Oil 
(Best Scented Oil)
Cremo Beard oil, is specially for those want best scent and don't want to be too greasy the beard oil, It's not as much good as above but all about your choice that you are you finding or looking for in beard oil. 
I suggest his beard oil if you want mild moisturizing, and the better scent beard oil.
Key Features:
Ingredients, Argan and Jojoba oils and some those are not mentioned

No Itching
No Scratch

Non-Greasy

Help in growth of hair

Best Scent
Brush Beard Hairs
Brushing is the most important thing for beard care, after oiling it you must brush your beard hair it gives your beard a good shape, makes it cleaner and maintain the look. Beard Brush should be of good quality and use best bristles brush for your beard so it will not itch you while brushing your beard. 
Remember that the itchiness is temporary – it will go away as soon as your beard reaches a certain length – so be strong!
There are lots of Beard Brush, and combs are available, I am suggesting a few of the beard combs and brushes for you, its long term purchase, so you make sure to buy best quality beard brush, I hope you like this list 
If you are looking for the Best Mens Cologne 2020, then i suggest you visit there to a given article, and you are going to love that. In that they have arranged the best list, and as well they have reviewed, which really helps you alot before doing your purchase.
Shape a Beard ( Train Your Beard )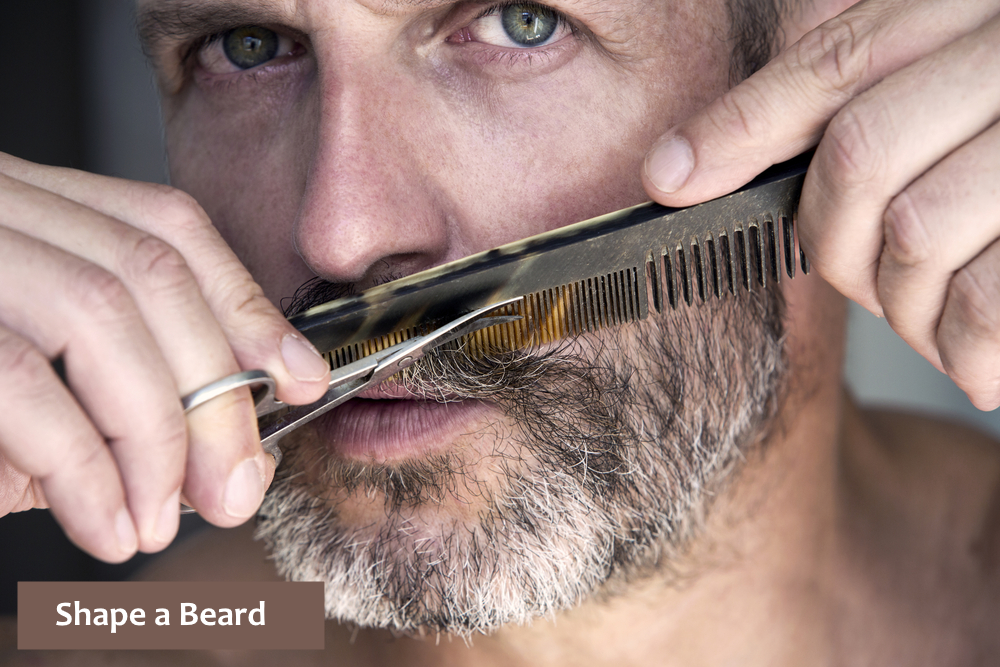 Beard looks excellent if you keep it maintained and keep trimming, Beard hair can go non-directional, which looks ugly. You make sure to maintain your beard and keep trimming your beard, You can purchase a trimmer and do this yourself or go to a good barber depends on you, but we suggest you make sure keep trimming your beard for a properly trained look and healthy beard.
Trimming the beard makes it easier to train your beard comes in good shape and the shape you like most, as Hair grows on the direction where you trim it most of the time. 
Mustache is the Part
 
Mustache is the Part of your Facial Hairs, Never Forget to take care of your mustache as well, So you can see the difference in your look. it will make healthier your mustache, and make your personality more prominent. I Suggest you Keep oiling Mustache, wash it and also Trim it whenever doing it for your beard.
Healthy Diet for Beard
Every part of the body have different features and need supplements to keep those healthier. Beard is Relient of Vitamins B5, B3, and B9. So make sure to keep your diet healthier. Lean meats, nuts, egg yolk, milk, and plenty of leafy greens are the best diets for healthier Beard. It will take care of your beard and grow it with healthy Hairs.
Let's Conclude
I have described the best and natural ways to take care of your beard, and Beard Care is something you needed if you want to grow your beard healthier. Practice Steps above give, and we can bet that you will never disappoint with your beard. Your Beard will Grooms, Clean, Straighten, Healthier, and will have beautiful Hairs. 
References: